Botanical Sculpture - Aster Flower - 4"x5.5"x1.5"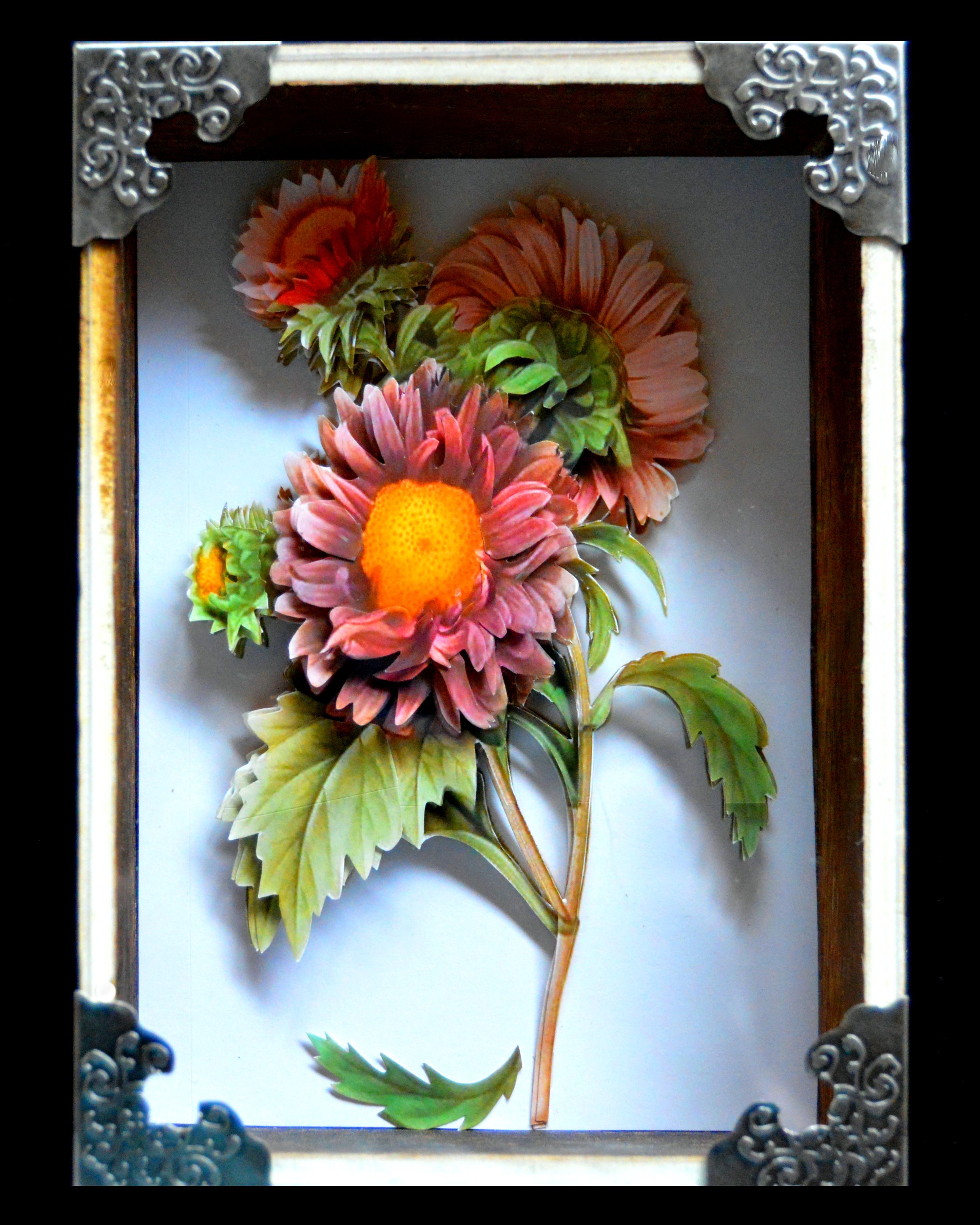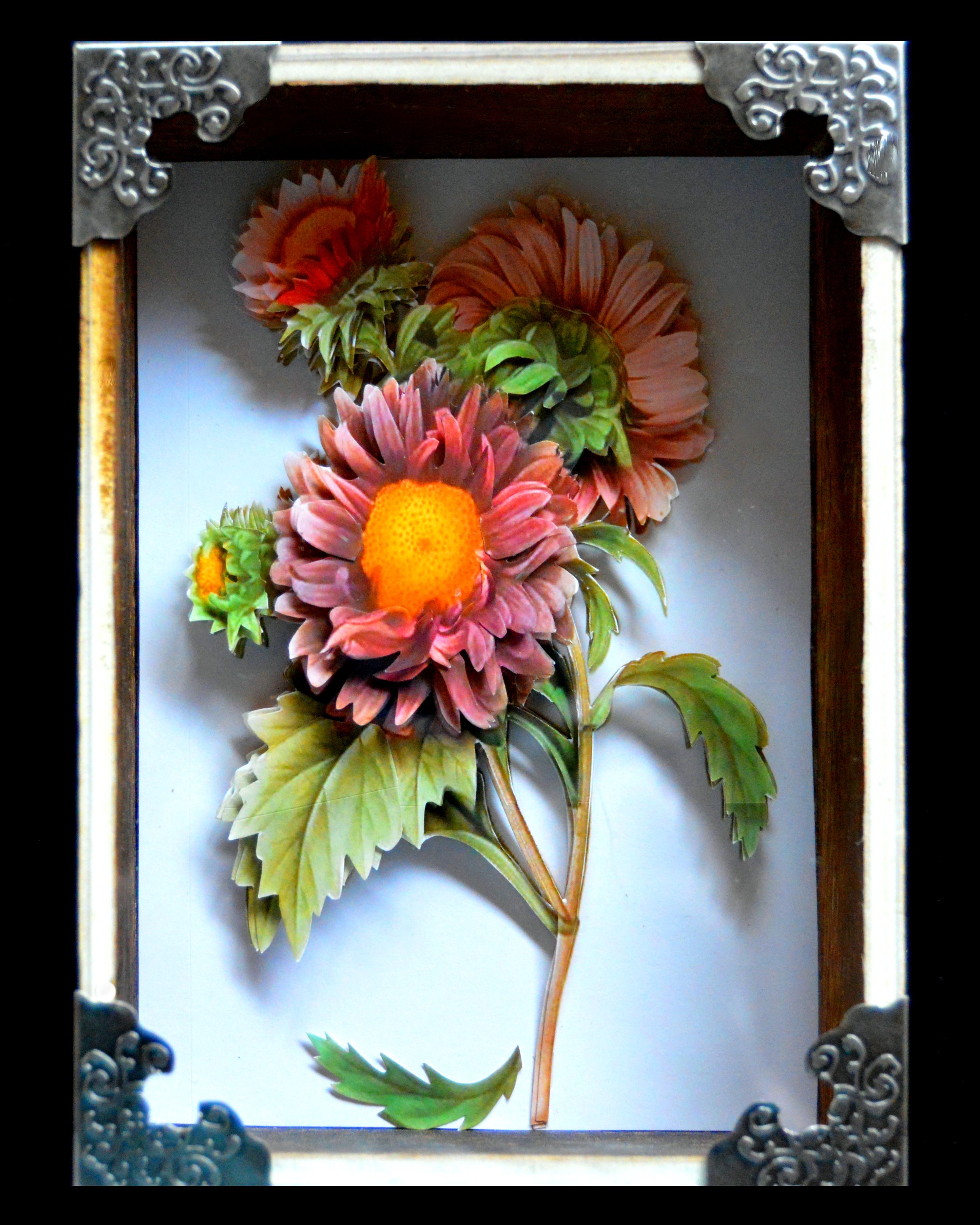 sold out
Botanical Sculpture - Aster Flower - 4"x5.5"x1.5"
This 3D Illustration sculpture is created by using a vintage illustration and layered in such a way that gives it a 3D effect. All pieces are cut by hand and placed by hand.
TITLE: Aster Flower
Sculpture SIZE: 4" x 5 1/2" x 1 1/2" deep
Framed in a stained raw wooden garden box with a Dura-Clear Plexiglass front and metal frame corners. This sculpture can be hung on wall or displayed on shelf.
This sculpture is 8+ layers deep.

You can see a video of the 3D effect on my Facebook page: https://www.facebook.com/ArtfulivingByKelly
This item will ship USPS Priority Insured from Oklahoma
**Please Message me for international shipping quote***
Do you have a favorite illustrated book you would like to see 'come to life'? If so, contact me to find out more about having a custom book sculpture made for you (or someone you love).